Install AC Market with a step by step procedure provided in this post. ACMarket is an store that comes with many applications and tweaks. While you can always rely on the official app store as a safe option, the number of applications on such a platform is limited. Various apps are not listed on Google Play Store or Apple Store for different reasons.
Some apps are not listed on these platforms at all. You don't have to worry about such issues when you download an app store like ACMarket. The only thing that you have to worry about is its installation process, which is a bit different when compared with normal software. Since it's a third-party application, you have to know how to install ACMarket.
ACMarket is available for different operating systems i.e. Android OS, iOS and Windows OS. We will talk about the installation process for each one of them. Let's get right into it and know how to install ACMarket:
Install ACMarket on Android
Do you operate an Android device? You might be missing out on a large chunk of applications that are not available on the Google Play Store. If you want to download such software from a reliable platform, you should be using ACMarket. Here's how you can install it: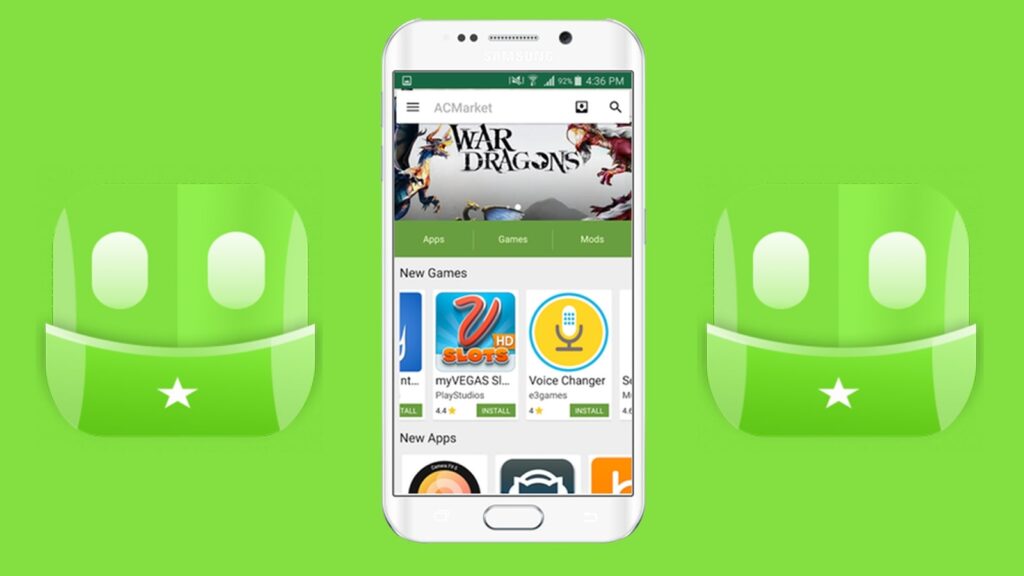 Download ACMarket from the ACMarket Download page.
Once the download has been completed, you should enter the Settings of your device.
Go to the General section and find the "Profile" option.
When you enter the "Profile" section, you will be required to allow applications to be installed from unknown sources. If you have already turned on the option, you can head to the installation process straight away.
After making these little changes to your Settings, you have to revert to the downloaded file and start installing it. Agree to all the terms & conditions and tap on Install.
It will take a few moments for the installation to complete. Once the icon of ACMarket drops on your home screen, it is a sign that the application has been installed successfully.
Install ACMarket For iOS
If you want to get ACMarket for iOS, then you need to look into some ACMarket Alternatives for iOS. There are some great apps like ACMarket available for iOS devices.
Install ACMarket For PC
Yes, you can install ACMarket on your PC too. In case you want to use Android applications on your PC, it's possible with the help of ACMarket. Here's how you get it installed on your computer:
You need to install an Android emulator first. Something like Nox or BlueStacks is going to work fine.
Once you have installed an Android emulator, the next thing to do is to download ACMarket.
It will take a few moments for the download to be completed and installation will be done within a few seconds too.
Now you can start using ACMarket with the help of an Android emulator on the PC. Just open the emulator app and click on the ACMarket icon.
ACMarket opens up a huge scope of applications for you, regardless of the operating system that you're using. The best part about using ACMarket is that you don't have to pay any price for it. The platform comes free of cost. So no matter if you're using a PC, an Android device or an iPhone, you can download this app store to your system and make the most out of it!